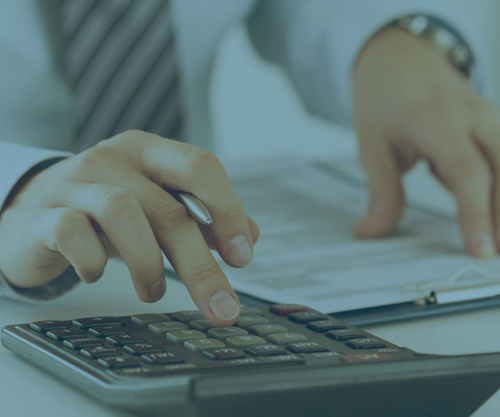 "Hi, I'm Gary Dolgin, one of 28 lawyers in Hillsborough County who's a Board Certified Expert in Marital and Family Law.

Is alimony an issue in your divorce case?

I have represented both spouses who are requesting alimony and spouses who are defending against alimony.

One of the factors that a judge looks at is how long you've been married.

If you've been married 17 years or longer then there is a presumption of permanent alimony.

If you've been married between 7 and 17 years, that's considered a moderate-length marriage and there's no presumption in favor or against permanent alimony.

And if you've been married less than 7 years there's a presumption against permanent alimony.

There are numerous other factors that a court looks at in determining how much alimony to order in a particular case.

Whether you are the spouse requesting alimony, or the spouse being asked to pay alimony…with my knowledge and experience, I will work diligently to achieve the best result possible for you in your particular circumstances.

When you come to the Law Offices of Gary Dolgin, we will treat you like family. We will guide you through the process and explain everything that is going to happen.

Divorce is a stressful time and we recognize that, for over 32 years we've been guiding people through one of the most difficult times in their life. We will be here for you."

~ Gary S. Dolgin, Attorney At Law
Divorce Client Melinda Is Grateful To Gary For Helping Her Get An Emergency Order For Alimony & Child Support During Her Divorce
Melinda's divorce was challenging because her ex-husband was not willing to negotiate on several issues and tried to discredit her with expert witnesses in court.
Having a child with autism and multiple sclerosis, Melinda had not worked outside of the home for over 6 years and had no source of income when she and her ex-husband separated.
Gary Dolgin helped Melinda get an emergency court order for alimony and child support during her divorce to help pay her bills and medical expenses for her child.
Through Gary's expertise and knowledge during court proceedings, Gary was also able to defend Melinda against her ex-husband's expert witnesses and helped Melinda gain sole custody of her two children.
Melinda is grateful to Gary for all the support and superior representation he provided her during her challenging divorce process.
In this video, Melinda shares what she has to say about Board Certified Expert in Marital and Family Law, Gary Dolgin representing her during her divorce and helping her with child custody, alimony, equitable distribution and child support.
Former Divorce Client, Jennifer Is Grateful To Gary Dolgin For Ensuring That She Would Be Financially Secure As She Gradually Returned To Work
One of Gary Dolgin's former divorce clients, Jennifer, is thankful to Gary for helping to guide her through her divorce 14 years ago.
As a Stay-At-Home Mom, Jennifer needed an aggressive and knowledgeable divorce attorney in Tampa who would help stand up for her and protect her best interests through her divorce.
It took over 2 years for Jennifer and her ex-husband to come to a final divorce agreement and Jennifer is happy that she selected Gary Dolgin to represent her.
Jennifer greatly appreciated Gary's superior abilities to prepare her for and help her through numerous mediations.
She was also grateful to Gary for making sure that the details of her settlement agreement would allow her to be financially secure as she transitioned from being a Stay-At-Home Mom to entering the workforce again.
Watch this video to hear what Jennifer has to say about Gary Dolgin's exceptional representation during her divorce.
Gary S. Dolgin has over 32 years of experience in divorce and helping to determine, negotiate and modify alimony for his clients in Hillsborough County and throughout Florida.
When you and your spouse divorce, there are a number of decisions that will have a long-term impact on your quality of life.  The award or payment of alimony is one of them.
Whether you and your partner try to negotiate an alimony agreement on your own or take your disputes to a Florida court, the question of whether alimony should be provided can be very difficult to agree on and can cause major disputes during the settlement process.
Factors That Are Considered When Determining Alimony
When determining whether or not alimony should be granted, how much should be awarded and for how long, judges are required to consider the factors contained in Florida Statute 61.08, which are as follows:
The standard of living established during the marriage.

The duration of the marriage.

The age and the physical and emotional condition of each party.

The financial resources of each party, including the nonmarital and the marital assets and liabilities distributed to each.

The earning capacities, educational levels, vocational skills, and employability of the parties and, when applicable, the time necessary for either party to acquire sufficient education or training to enable such party to find appropriate employment.

The contribution of each party to the marriage, including, but not limited to, services rendered in homemaking, child care, education, and career building of the other party.

The responsibilities each party will have with regard to any minor children they have in common.

The tax treatment and consequences to both parties of any alimony award, including the designation of all or a portion of the payment as a nontaxable, nondeductible payment.

All sources of income available to either party, including income available to either party through investments of any asset held by that party.

Any other factor necessary to do equity and justice between the parties.
Understanding The Various Types Of Alimony
There are several different types of alimony that may or may not apply to you and your spouse's circumstances.
Temporary Alimony
Meant to provide support during divorce proceedings, temporary alimony helps recipient spouses address their financial needs until the case is resolved.
Permanent Alimony
Permanent alimony may be given to a spouse who is seriously ill or who is unable for another reason to earn enough income to maintain their standard of living.
It is more likely to exist at the end of a long marriage where one party didn't work outside the home.
Permanent alimony is not necessarily permanent, as alimony can be modified if either party can prove a substantial change in circumstances has occurred since the entry of the Final Judgment of Dissolution of Marriage.
Durational Alimony
Durational alimony may be awarded when permanent periodic alimony is inappropriate to provide a party with economic assistance for a set period of time following a marriage of short or moderate duration.
It may also be awarded following a marriage of long duration if there is "no ongoing need for support on a permanent basis." Except under exceptional circumstances, the length of the award may not exceed the length of the marriage.
Rehabilitative Alimony
Rehabilitative alimony may be awarded to assist a party in becoming self-supporting through redevelopment of previous skills or acquisition of new skills through training, education, or work experience. In addition, a rehabilitation plan must be included in any order awarding rehabilitative alimony.
Bridge The Gap Transitional Alimony
Bridge the Gap alimony is intended to assist a party by providing support to allow a party to make the transition from being married to being single. It is intended to assist the party with short-term needs and may not exceed two years in duration.
An award of Bridge the Gap alimony terminates upon the death of either party or remarriage of the recipient. It may not be modified in either amount or duration.
Lump Sum Alimony
Lump Sum alimony is a payment of a fixed and definite sum and is in the nature of a final settlement between the parties.
Lump Sum alimony is a vested right that is not subject to any increase, reduction, or termination in the event of contingency, even death or remarriage.
To award Lump Sum alimony, the court must find proof of special circumstances where other forms of alimony are not available or appropriate.
Nominal Alimony
The court may order a spouse to pay a significantly small amount, as small as $1 a year, until that spouse is able to pay a larger, supportive alimony amount some time in the future.
This alimony is known as "nominal alimony."
Nominal alimony is not meant to support the receiving spouse, but instead preserves the receiving spouse's right to receive alimony at a later date.
Is Alimony Determination Based On Fault?
Although Florida is a no-fault divorce state, the Court may consider the adultery of either spouse and the circumstances thereof in determining the amount of alimony, if any, to be awarded.
You Need An Experienced and Skillful Alimony Attorney To Help Determine Spousal Support Given Your Specific Circumstances
Understanding the laws governing the determination of alimony and having the skills needed to apply all the various factors is crucial in your alimony case.
That is why you should seek the best spousal support lawyer with the experience and skills to help gather all the information needed, analyze the data and effectively present your case in mediation or in court.
Having helped thousands of wives and husbands throughout the Tampa area negotiate and settle their alimony disputes, alimony expert Gary Dolgin is fully equipped to help you too.
Alimony Lawyer Gary Dolgin Will Advocate On Your Behalf During Mediation
As a Supreme Court Certified Family Law Mediator, Gary Dolgin uses his expertise in mediation strategies to guide the negotiation process toward the best possible spousal support agreement.
Mediation can be a highly effective tool in helping to come to an agreement about alimony efficiently and peacefully.
In Some Cases Litigation Is Necessary To Help Achieve The Best Alimony Determination For Your Circumstances
When negotiations fail and an alimony award cannot be agreed upon by you and your spouse, litigation may be necessary to help achieve a fair alimony settlement.
You can count on Gary Dolgin's 32 years of experience in alimony litigation to help achieve the best possible spousal support award in court. Using his methodical approach to litigation you can rest assured that you will be well-represented in court.
In either case, whether through mediation or litigation, here at the Law Offices of Gary S. Dolgin, you can put your mind at ease knowing that we will work diligently, with integrity and compassion, to represent your interests in your spousal support case.
Modification of Existing Alimony
If you have experienced a change in circumstances since your alimony agreement, we can help you petition the court for a modification of alimony accordingly.
Enforcing Alimony
If you are not receiving the alimony payments specified in your existing court order, we can assist you with enforcement actions for failure to pay, or for failure to pay on time.
A Motion for Contempt can be filed with the Court and if it is determined that your ex-spouse is willfully refusing to pay their court ordered alimony, even if they have the ability to pay, they can be held in contempt.
The court can impose sanctions including fines, statutory interest on arrearages, reimbursement of attorneys fees and potentially incarceration.
Being Board Certified in Marital and Family Law Makes A Difference
While many lawyers may handle marital and family law matters at various levels, only those who have met the requirements of Board Certification are allowed to identify themselves as a "specialist." Certification is the highest level of recognition by The Florida Bar of the competency and experience of attorneys in the areas of law approved for certification by the state Supreme Court.
Also being a Florida Supreme Court Certified Family Law Mediator, you can rest assured that Gary Dolgin has the knowledge and skills necessary to make your alimony mediation as effective as possible.
With Gary Dolgin's consistent track record of uncompromising ethics and his great reputation among peers and judges in the Tampa community, you will be in great hands as he helps you through your alimony issues.
Alimony Lawyer Gary Dolgin Has The Knowledge and Experience To Help Achieve The Best Possible Outcome For You
With all the factors to be considered, determining and negotiating alimony can be complicated. That is why it is crucial to retain a skillful, aggressive and knowledgeable spousal support lawyer like Gary Dolgin who has over 32 years of experience in alimony law in the Tampa Bay area.
Whether you are requesting alimony, defending against alimony, or requesting a modification of alimony…with Gary Dolgin as your attorney, you can put your mind at ease that you have an attorney with vast experience and knowledge of how alimony is awarded in Hillsborough County, Florida.
Being Board Certified in Marital and Family Law as well as being a Supreme Court Certified Family Law Mediator sets Gary Dolgin apart when it comes to determining what type(s) of alimony might be granted in your situation and advocating on your behalf to secure the best result possible.
You can count on Gary Dolgin to help you with your alimony issues aggressively, while taking care of your best interests with integrity and compassion.
To schedule an alimony consultation with Board Certified Expert in Marital and Family Law in Tampa, Gary S. Dolgin, please call (813) 999-2772, and it will be our pleasure to help you.