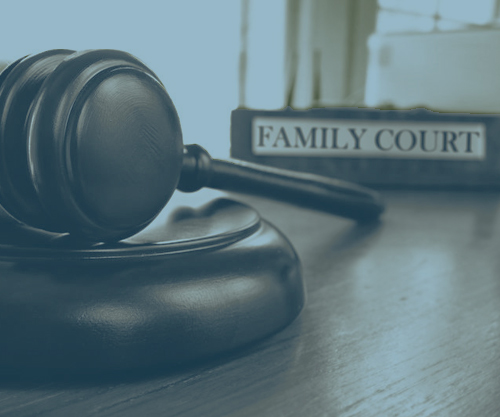 "I'm Gary Dolgin, Board Certified Expert in Marital and Family Law, one of only 28 in Hillsborough County.

Do you have a child custody issue?

One of the most rewarding experiences in my practice is when I have been able to reunite parents with wrongfully abducted children.

In the video below, you can see a story of one of my former clients Tara, whose husband wrongfully took her young girls from her.

We were able to get those girls back for her safely and securely.

I represent parents in Florida child custody disputes in the Tampa area and throughout Florida.

Above all else, my law firm is committed to protecting your child's best interests while upholding your parental bond.

The uncertainty of litigation can be stressful for parents and children alike. As your committed representative, I am prepared to address all of your concerns and those of your family in cases involving the custody of your children."

~ Gary S. Dolgin, Attorney At Law
With over 30 years of experience in child custody in Hillsborough County, Gary S. Dolgin has the knowledge and experience to help you with your custody issues.
Child custody lawyer, Gary Dolgin can help you with any type of  child visitation or custody issue including specific issues such as:
interstate child custody

international child custody

emergency child custody

modification of custody

child custody for mothers

child custody for fathers

full custody

joint custody

child visitation

visitation for grandparents

modification of visitation
Child Custody Expert Gary Dolgin Will Advocate For Your Rights and For The Welfare Of Your Child
If you and your child's other parent cannot agree about where your child should live, how much time they should spend with each parent or how they should be raised, we are here to help you and your family sort out these challenging child custody issues as peacefully as possible.
Child custody attorney Gary Dolgin can present your case and advocate for your rights to raise your child in a healthy, thriving environment.
We Always Encourage Mediation Where Child Custody Is Concerned
While protecting your child's best interest, Gary Dolgin encourages strategic mediation between parents when child custody or visitation issues arise.
Children are best served when parents maintain a cordial relationship.
Through the structured process of mediation, couples can often set aside hostility and agree on key decisions affecting their children.
Mediation can be a highly effective tool for parents to preserve their children's well-being and the stability of their lives during the turbulent process of divorce: it takes some of the stress out of child custody conflicts and puts important child-rearing decisions in the hands of the parents rather than the court.
As a Supreme Court Certified Family Law Mediator, Gary Dolgin uses his expertise in mediation strategies to guide the negotiation process toward a healthy resolution.
In Some Cases Litigation Is Necessary To Protect A Child's Best Interests
When one parent will not compromise or expresses hostility toward the other parent, negotiations fail.
Sometimes a parent may even pose a danger to the child's well-being. In these cases, litigation is the most appropriate forum for establishing parental rights.
Gary Dolgin uses a methodical approach to litigation so you can feel confident in knowing that your child will be protected, and at the same time, your parental rights secured.
In either case, whether through mediation or litigation, here at the Law Offices of Gary S. Dolgin, you can rest assured that we will work diligently, with integrity and compassion, to represent your interests and protect your child's welfare in your custody or visitation case.
Being Board Certified in Marital and Family Law Makes A Difference
While many lawyers may handle marital and family law matters at various levels, only those who have met the requirements of Board Certification are allowed to identify themselves as a "specialist." Certification is the highest level of recognition by The Florida Bar of the competency and experience of attorneys in the areas of law approved for certification by the state Supreme Court.
Also being a Florida Supreme Court Certified Family Law Mediator, you can rest assured that Gary Dolgin has the knowledge and skills necessary to make your child custody mediation as effective as possible.
With Gary Dolgin's consistent track record of uncompromising ethics and his great reputation among peers and judges in the Tampa community, you will be in great hands as he helps you through your child custody issues.
We Have The Knowledge and Experience To Help Achieve The Best Possible Outcome For You & Your Child
When faced with child custody issues, you want the help of the best child custody lawyer possible who will be capable of achieving the best possible outcome for you and your child.
Having helped thousands of parents and grandparents with their child custody issues in Hillsborough County and throughout Florida since 1991, you can rest assured that Tampa child custody lawyer Gary Dolgin will help you resolve your custody issues diligently, with integrity and compassion.
To schedule a child custody consultation with Board Certified Expert in Marital and Family Law in Tampa, Gary S. Dolgin, please call (813) 999-2772, and it will be our pleasure to help you.